Good Friday with RISE Ministries
Live broadcast on April 2 at 6:30pm CST
What happened on Good Friday 2,000 years ago changed EVERYTHING! But why do we call it Good Friday? How can the day an innocent man died be good? Join us to hear how Jesus turned death into life, suffering into healing, and the cross into hope for the entire world!
Tune in April 2 at 6:30 pm CT with special guests Kari Jobe, Phil Wickham, and Rend Collective. Rob Roozeboom will bring a message of good news and hope in Jesus!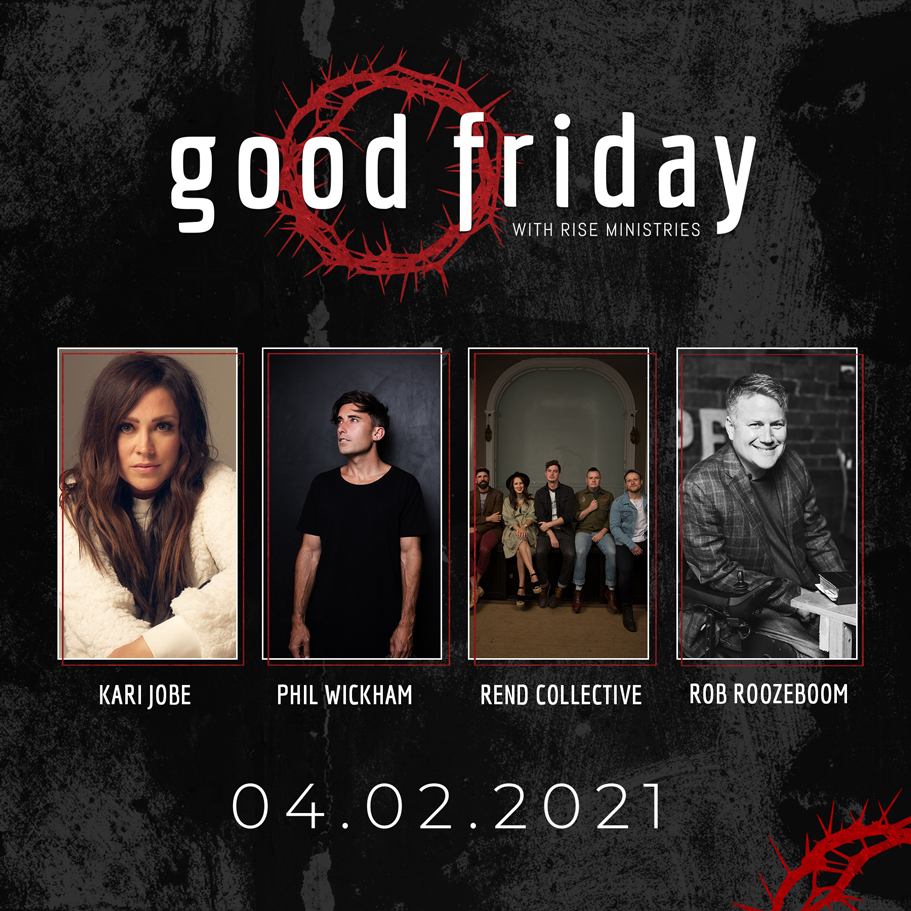 We'll broadcast LIVE at 6:30 pm CT on FaceBook, YouTube, Channel 9 KCAU!