Rob speaks at Fareway's MDA Golf Classic
Saturday, August 26, 2023
Rob Speaks At Fareway's 13th Annual MDA Golf Classic!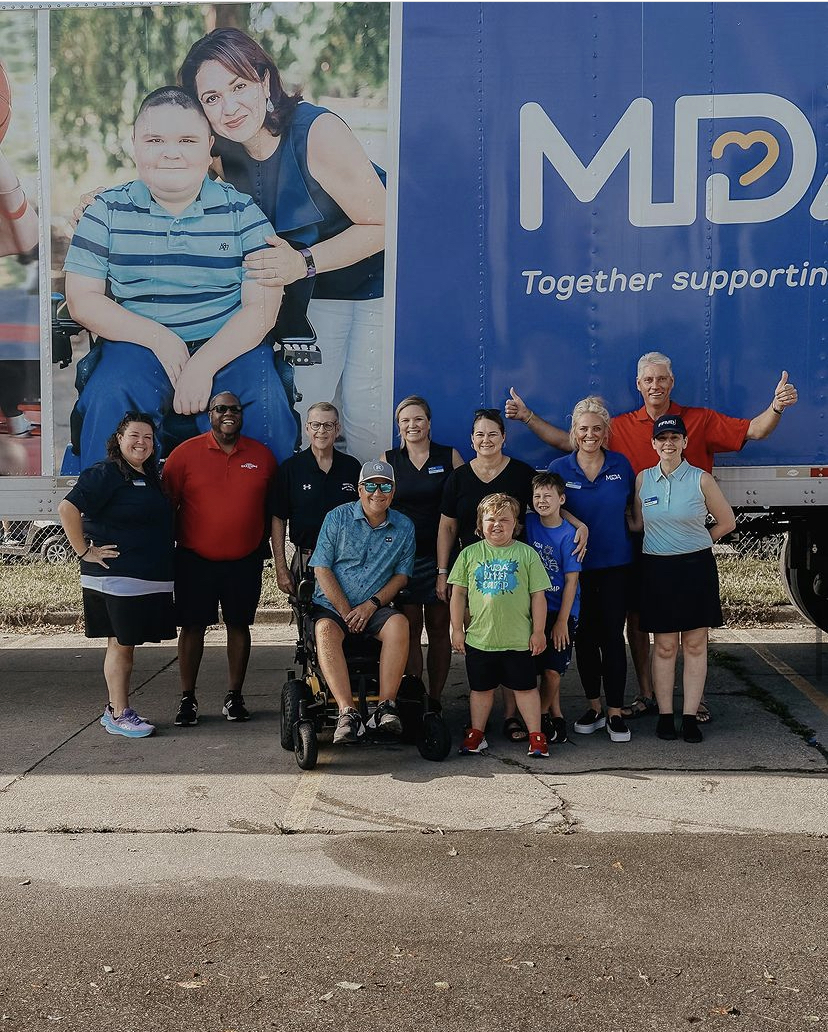 On Friday, August 25, 2023 Fareway hosted the 13th Annual Fareway MDA Golf Classic to benefit the Muscular Dystrophy Association (MDA) of Iowa. This year's event was hosted at Beaver Creek Golf Club in Grimes, IA. Funds raised during this event go towards research, care, and advocacy for families in our community living with muscular dystrophy, ALS and related neuromuscular diseases. 
Rob was given the opportunity to share an update with the 216 golfers and thank them for their commitment to finding a cure. 
He also met Ben and his family. Ben has Duchens MD, and he is going to be the kid captain at the Iowa State game. 
Thank you, Fareway! Thank you, golfers! We can't stop searching for a cure now. There are too many lives that count on it and matter. Because of what you do today, tomorrow could be that day!